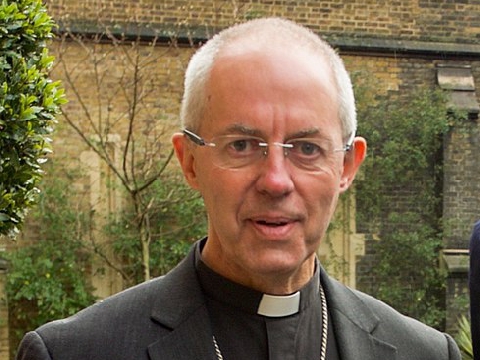 The Most Reverend Justin Welby will be visiting Norfolk for the next two days, taking in events in Norwich and to the east of the county.
If you want to catch him on his trip to the region, here is what he will be doing.
Wednesday 7th
At midday he'll be at St John's Roman Catholic Cathedral, which the Diocese say everyone is welcome to.
At 4.10pm today, he is going to be reading excerpts from his book Re-Imaging Britain at the Revelation Resource Centre on Redwell Street. There will also be a ten minute question and answer session.
He'll then move to Norwich Cathedral for evensong at 5.30pm.
After that, at 7.15pm, there will be a panel on the theme of 'Reflections on Reconciliation'. It will be chaired by Bishop Graham James, and feature a panel including Pastor Rolf Stahl from Koblenz, Norwich's German twin-town and Dr Marian Prinsley, Vice President of the Norwich Hebrew Congregation. Following the panel, the Archbishop will make his own presentation on the theme.
The whole evening is based around Remembrance, given the upcoming centenary of the end of the First World War on Sunday.
St Giles welcomes the Archbishop of Canterbury as he walks past the church during his visit on Weds 7 Nov. God bless the Archbishop. pic.twitter.com/HIF8wOeN6K

— St Giles Church (@stgilesnorwich) November 4, 2018
Thursday 8th
At 11am the Archbishop will lead a service at Caister Lifeboat Station, to commemorate the 1901 lifeboat disaster in which eight crew died. Children from Caister Junior School will take part in the service.
Archbishop Welby will then board the lifeboat and lay a wreath at sea, in memory of all those who have died at sea during conflict.
Then at 7.30pm, everyone is invited to hear him in conversation with journalist Andrew Sinclair at Great Yarmouth Minster. The event is free and fish and chips will be served for those attending.
Image: US State Department