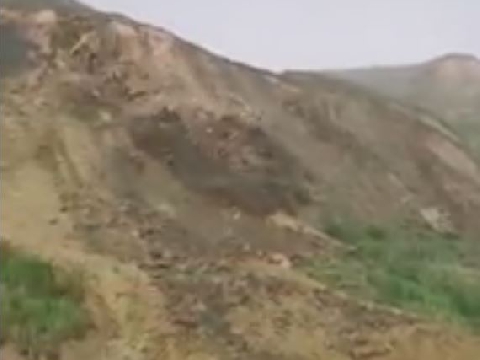 A still taken from Mr Damms' video
A large section of cliff on the coastline near Cromer has been captured on video slipping down to the beach.
It was filmed by Brad Damms, who says he was working on a timelapse project for scanLAB - a 3D imaging company.
Mr Damms blamed it on the bad weather in a post on Facebook.
He wrote: "Huge cliff fall. After all this rain the cliffs are very unstable! Please stay away from the cliffs, the authorities have been notified."
VIDEO: The cliff falls away quickly after the first section goes (Brad Damms)
Cromer and Sheringham Coastguard team were tasked to the incident, which happened just before 11am yesterday (13th June).
On social media they warned walkers to be careful on the coastline.
The team wrote: "Currently the access at high tide between Trimingham and Sidestrand is blocked by this fall so please don't get yourself cut off by the tide if walking from Trimingham.
"Please stay away from the base of the cliffs.
"If you see any cliff falls please contact Humber coastguard on the non emergency number 01262 672317."