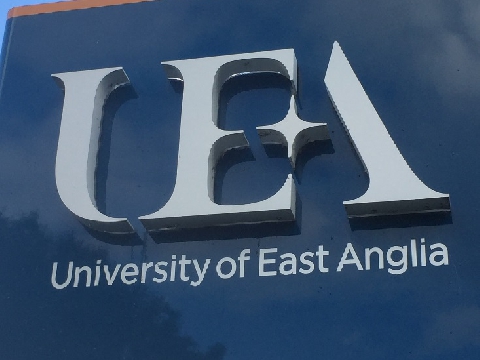 The University of East Anglia (UEA) are contributing to research that is looking at creating a net-zero future.
Funding has been granted to create the first ever national observatory on public engagement, in transitioning to low energy and carbon emissions at the UEA.
It is part of a wider £22m initiative allocated to UK institutions that will research on de-carbonising key sectors, such as industry, transport and heat.
It will also enable the institutions to explore the role of local, national and global changes in energy systems.
The funding earmarks the fourth phase of the UK Energy Research Centre (UKERC) and will allow scientists to conduct research into the implications this might have on the UK, as it strives to achieve net-zero carbon emissions.
UKERC involves 17 universities and is led by University College London (UCL) and is funded through the UK Research and Innovation (UKRI) Energy Programme.
UKRI are providing £18m of support for the fourth phase of the project, with partners contributing £4m.
Prof Jason Chilvers will become a co-director of UKERC and head of the new observatory based within the Science, Society and Sustainability (3S) Research Group at UEA.
He said:
"We are delighted that UEA has become a core part of what is internationally recognised as the UK's major hub for interdisciplinary whole-system energy research.
"We are excited to contribute to this £22 million research programme that will help the UK and other countries pursue net zero emissions targets in ways that are sustainable and just."
The work of the observatory will include monitoring the way people engage with energy transitions, such as comsumption, social media, protests and community action.
Prof Chilvers added:
"The observatory will translate this evidence to improve how society is being engaged and how public views and actions are accounted for in addressing urgent problems of energy and climate change."
UEA are also assisting the Energy, Ecosystems and Resources theme in the fourth phase of UKERC.
UK Research and Innovation chief executive, Prof Sir Mark Walport, said:
"Moving the UK to a sustainable, resilient energy system that delivers on our net zero ambitions requires collaboration, better data and expertise across the research and innovation ecosystem.
"UKERC plays an important role in supporting this transition, delivering world-class research, facilitating national and international collaboration and generating evidence that informs real-world decisions."
The research of the project will assess the potential economic, political, social and environmental costs of energy change.
UKERC have also announced their new director, Dr Robert Gross, who had this to say and striving to achieve net-zero carbon emissions:
"The UK's net zero emissions target for 2050 requires urgent and ambitious action now, particularly by government.
"UKERC already has a strong international reputation for ground breaking interdisciplinary research on the transformation of energy systems.
"This new phase of funding will enable us to implement an exciting new agenda of research and engagement, and to inform the decisions that need to be made over the next five years."