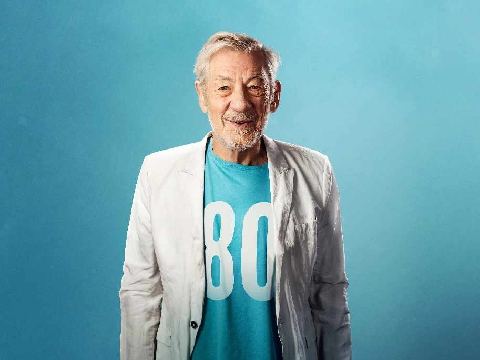 Sir Ian McKellen - picture credited to Oliver Rosser
One of the world's most famous actors is coming to Norwich. 
Sir Ian McKellen is celebrating his 80th birthday next year by raising funds for theatres, with a new solo show which will play on 80 stages across the UK, including two at the Maddermarket.
He'll perform works of Shakespeare, reprise his role as Gandalf in the Lord of the Rings, and invite the audience to act on stage with him.
The show comes to the city on Friday 29th March and Saturday 30th March, and then return to the Norwich Playhouse at the end of April.
Sir Ian McKellen said:
"I'm celebrating my 80th birthday by touring a new solo show to theatres I know well and a few that I don't. The show starts with Gandalf and will probably end with an invitation to act with me on stage. In-between there will be anecdotes and acting. I open at my local arts centre in January and end up by August in Orkney.
"Live theatre has always been thrilling to me, as an actor and in the audience. Growing up in Lancashire, I was grateful to those companies who toured beyond London and I've always enjoyed repaying that debt by touring up and down the country myself, with the National Theatre, Royal Shakespeare Company, Prospect Theatre, the Actors' Company, as well as with commercial productions. Sean Mathias, the director and I have worked together for stage and screen, many happy times.
"I was most recently in Norwich with Patrick Stewart in "Waiting for Godot" directed by Sean Mathias, the Director of my new show. That was the Theatre Royal. I've always been intrigued by the Maddermarket and its pioneering approach to Shakespeare."
All profits from the shows at the Maddermarket Theatre will go towards a Front of House renovation project to include a much-needed revamp of the toilet facilities, sound proofing of the auditorium and installation of air conditioning in the Emmerson Studio.