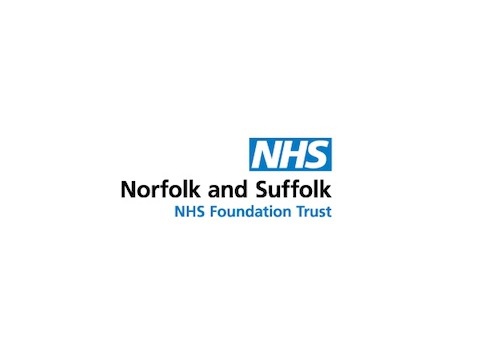 Nurses working for Norfolk and Suffolk NHS Foundation Trust (NSFT) have celebrated the role they play, as part of Mental Health Nurses' Day today (21/02/20).
The Royal College of Nursing's Mental Health Forum are leading the event, which is now in its second year.
The day recognises how mental health nurses contribute in providing care on a daily-basis.
NSFT are encouraging the public to show their support by using the hashtag #MHNursesDay on social media.
People are also being urged to find out more on what they can do to get into the profession.
Diane Hull, Chief Nurse with NSFT, said:
"Mental health nursing is an incredibly fulfilling and rewarding career which brings with it the chance to make a huge difference to people's lives every single day.
"I'm so grateful I chose to go into nursing – it has given me so much over the past 35 years and I've been lucky enough to work with some absolutely fantastic patients, as well as many dedicated, caring and compassionate nurses.
"The expertise which nurses have is widely recognised and valued across the NHS, with many organisations – including NSFT – empowering their nursing staff to take a lead role in driving through changes to benefit their patients.
"We are also doing more to support the development of our nursing colleagues than ever before and have put in place bespoke training programmes to help them take the next steps up the career ladder.
"We are looking forward to celebrating the huge contribution our nurses make during Friday's event, and will be taking the opportunity to say a heartfelt thank you for their hard work and dedication.
"At the same time, we will also shout loudly and proudly about just how varied, satisfying and immensely rewarding mental health nursing can be in the hope of encouraging more compassionate, kind and caring people to think about joining our fantastic profession."
Mark Nichols joined the NSFT 22 years ago and achieved a nursing degree in 2018. He'll begin practising as a registered nurse next month (March 2020).
"I never really pushed myself at school and always thought I wouldn't be able to do a degree," said Mark.
"I still can't quite believe I've completed an honours degree at the age of 41!
(Mark Nichols described nursing as 'incredibly rewarding'. Picture credits: Norfolk and Suffolks NHS Foundation Trust)

"My team have been really supportive throughout my journey and I'm lucky that a colleague completed the course at the same time as me, which meant we were able to discuss the things we'd learnt and bounce ideas off each other.
"I'm now looking forward to practising as a registered nurse.

"I didn't have any interest in working in care when I was at school, but have never regretted my decision to apply for the care assistant's role and can honestly say there hasn't been a single day which I haven't enjoyed.
"Every day is different and its really satisfying to be able to support service users to move on forward with their recovery.

"I've been lucky to be given the opportunity to progress my career and have received some really good support during that time.
"I really would recommend nursing – it gives you the chance to develop therapeutic relationships with patients so that you can support them as they move towards a meaningful life, which is incredibly rewarding."