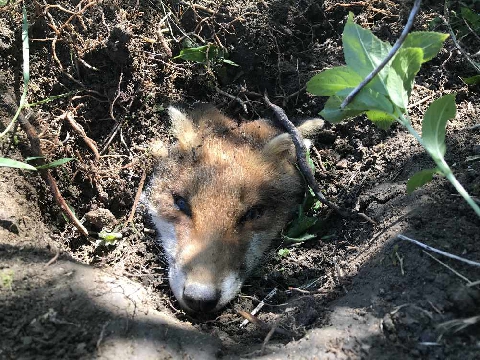 The animal had to be dug out using a trowel
A young fox has been rescued after becoming stuck in a hole in a village near Norwich.
Just the animal's head was poking out of the ground when he was discovered in countryside near Runhall yesterday (14th May).
Officers from the RSPCA were called to help the fox, who was described as an adolescent.
Animal collection officer Paige Burnham said: "He looked just like a child buried at the beach with just his head poking out - I couldn't believe it.
"Myself and Jordan Elvidge, from the nearby RSPCA Norwich branch, had to physically dig him out with a garden trowel.
"It was extremely difficult as there were so many tree roots we couldn't get past so we didn't have much space to work with."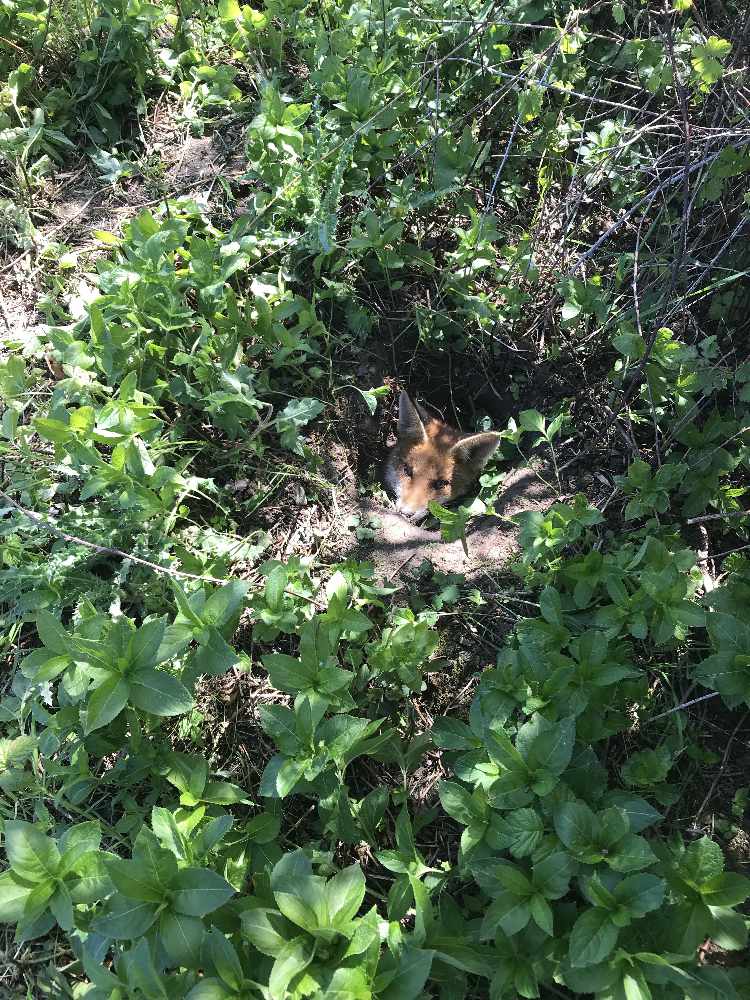 He was spotted by a member of the public
The fox is believed to have been in the hole since Monday, and was apparently exhausted by his ordeal.
ACO Burnham added: "The fox was so quiet and worn out whilst digging him out that he just let us do what we needed to and watched patiently. We kept telling him 'We're going to get you out of here'.
"We were so worried he could fall further down the hole but fortunately we were able to free him.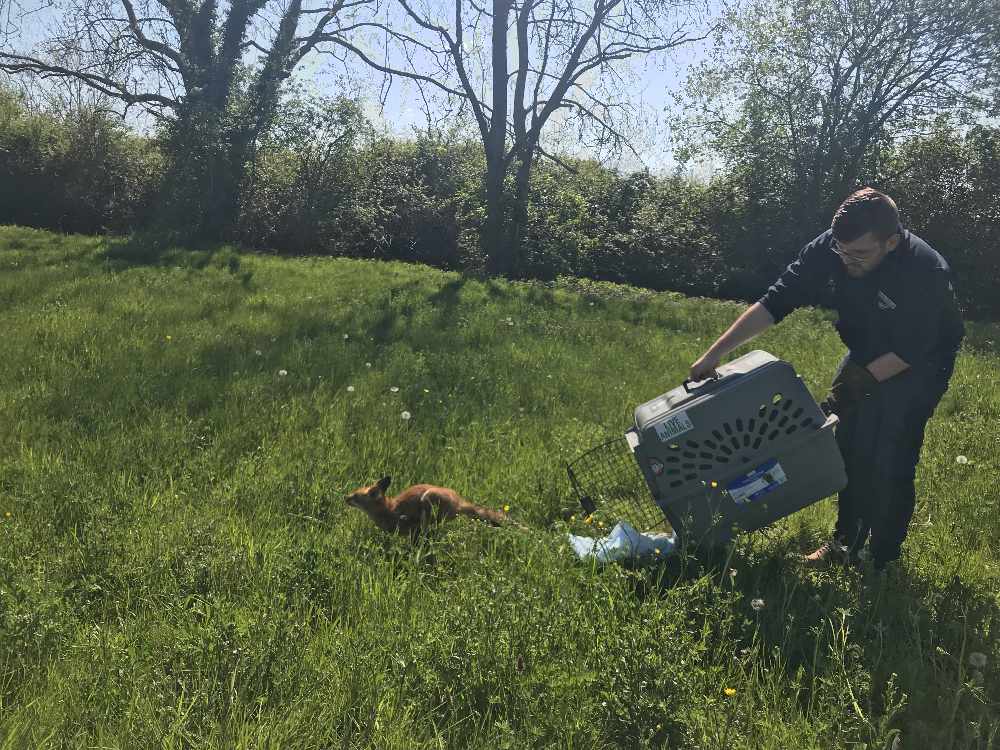 He was released after a quick check-up
"Once he got out, he was super feisty and not injured. Just very shocked.
"He wasn't hurt at all so after a quick check we were able to release him straight away and he ran straight off into a field."
If you see an animal in distress you can ring the RSPCA on 0300 123 4999.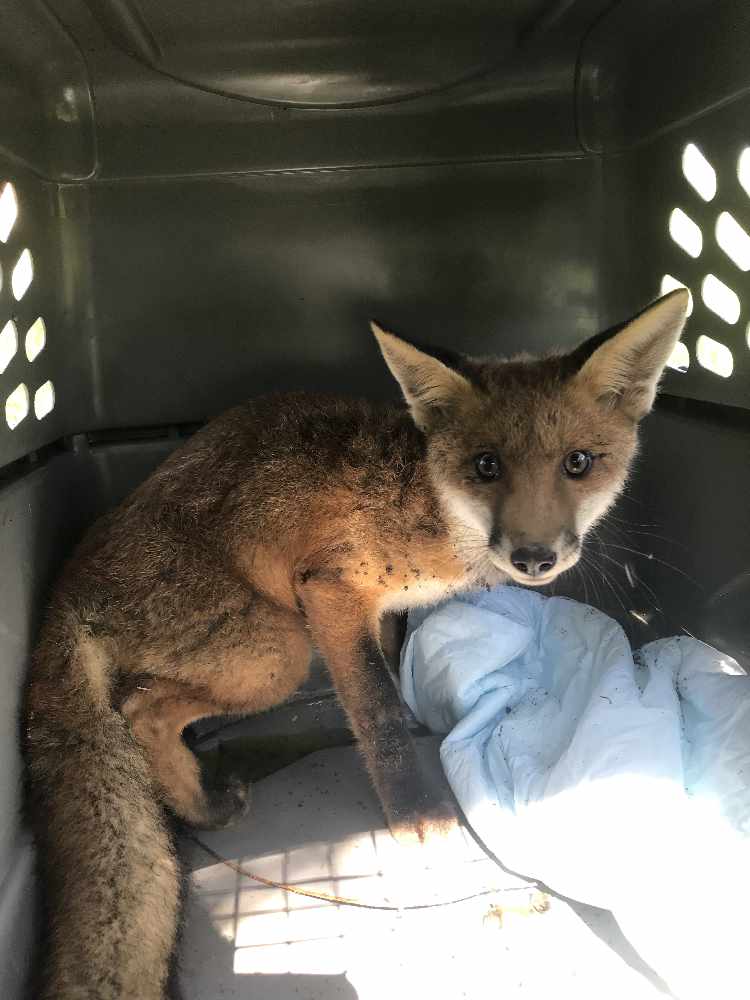 He is unlikely to go chasing rabbits for a while after this ordeal!
(All images: RSPCA)