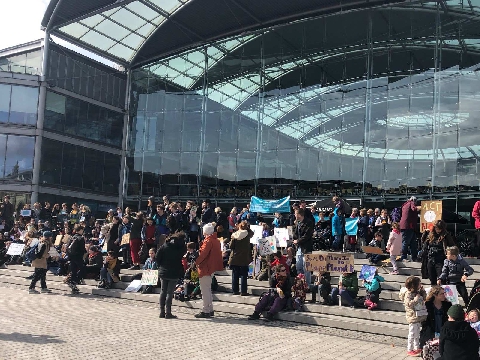 Over a hundred children, parents and teachers gathered in Norwich City Centre today to protest against climate change. 
School pupils, College students and teachers skipped classes and sat outside The Forum, before marching past the market and up towards the Castle.
This comes just over a month since the last climate change protest in the city, and is the second time this year protesters have urged passers by to take action on the issue.
Norwich is one of the 32 cities in the UK which exceeds the air pollution levels set by the World Health Organisation.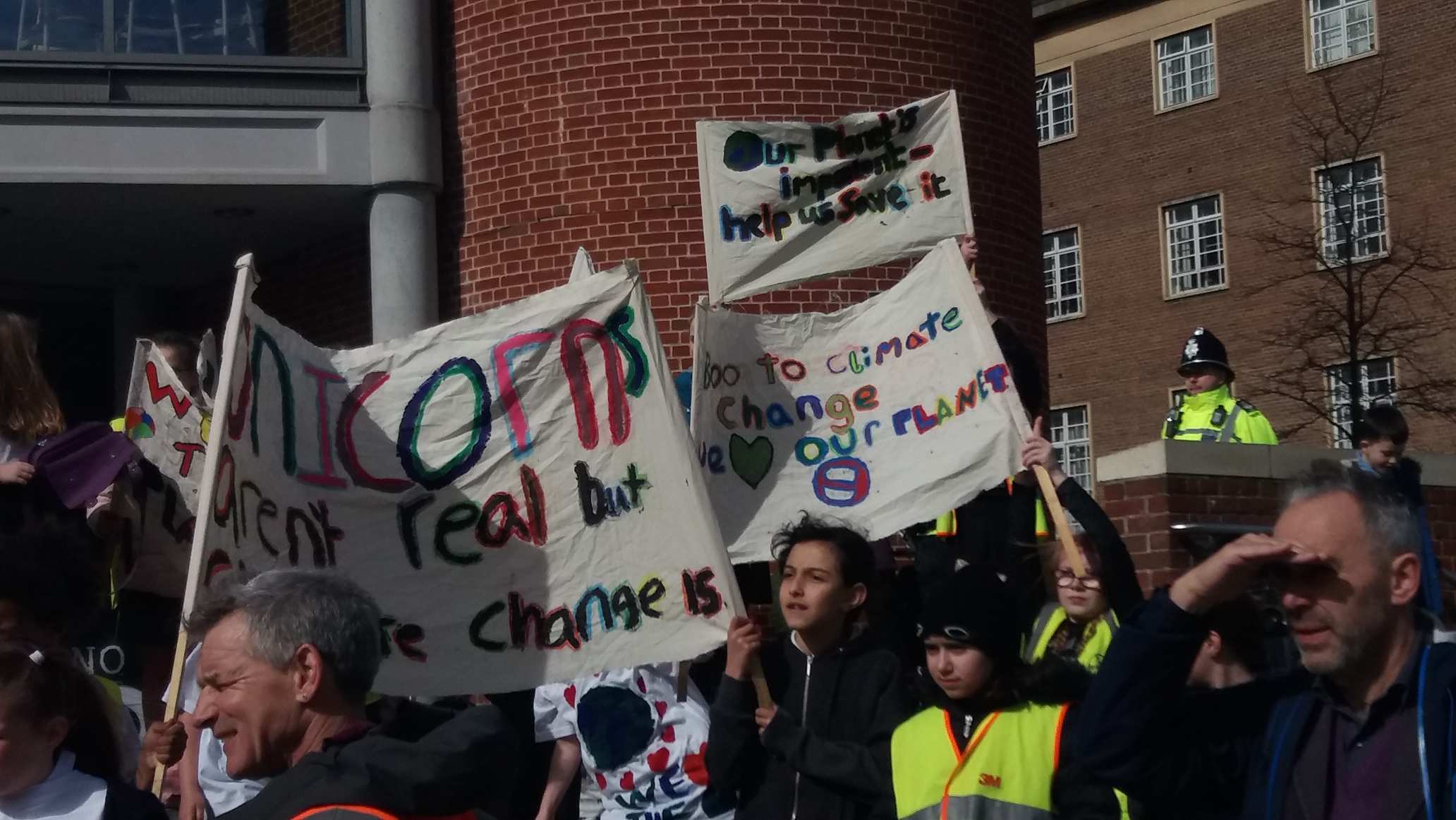 Rupert Read, Lecturer at the UEA and member of the Green Party who was involved in the march this morning said: "Just crossing Castle Meadow, one of the most polluted streets in the country we're pumping out air pollution all the time,
"It's completely irresponsible and is going to devastate our children's futures unless we completely change course and fast.
"It cannot be overstated the urgency of this protest, which is why it's so fantastic seeing the kids taking action and inspiring the rest of us".
Norwich is one of over two hundred towns and cities which held protests this morning, featuring thousands of students nationally.
You can get a sense of what the march was like below:
Image: Megan Roberts