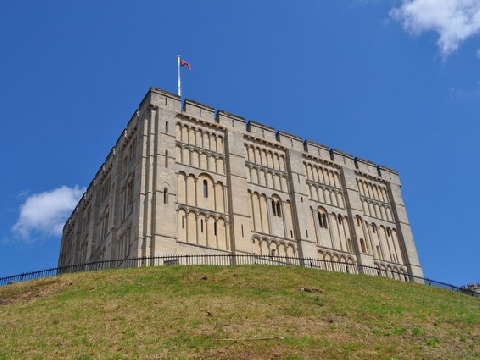 Photo by Ashley Dace
Norwich Castle is being given nearly a quarter of a million pounds to create a moving child-friendly gallery, new toilets and refurbishments. 
The money's been given to them by the WREN flagship project scheme that wants to see the facilities at the castle around for many more generations.
It'll be used for a series of improvement works, including a major refurbishment of the public facilities, creation of a movable Early Years gallery and new public signage and displays.
The project will give the main toilets, which have not been upgraded in nearly 20 years, a much-needed uplift and will also transform the Rotunda, which is a well-used multi-purpose space in the heart of the Museum, while celebrating its unique 1960's architecture.
Councillor John Ward, Chair of the Norfolk Joint Museums Committee said,"The funding from WREN will make a tangible and significant improvement to public spaces at Norwich Castle.
"A re-design of the Rotunda will ensure that it remains an inspiring place to eat, drink and take in the Museum activities for decades to come, while also creating a dedicated lunch area for school groups.
"We are very grateful to FCC Environment and WREN for their support, which is a real boost to plans to transform the overall visitor experience at Norwich Castle."