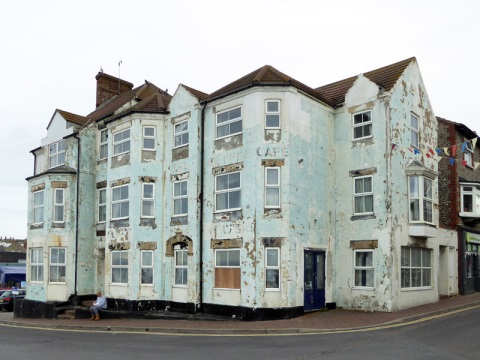 Photo - Robin Webster, geograph.org
A derelict hotel on the North Norfolk seafront could be bought by the District Council.
The authority's made a compulsory purchase order on the former Shannocks Hotel in Sheringham, which has been derelict for more than ten years.
Aperiod for objections will now be open for submission to the Secretary of State for Housing, Communities and Local Government.
The authority says it still hopes the owner will work with it to agree the sale of the building voluntarily, though.
Councillor Colin Heinink said "I am delighted that the council is taking action to remedy this long running issue. The site, if redeveloped, could bring so much to Sheringham's seafront."