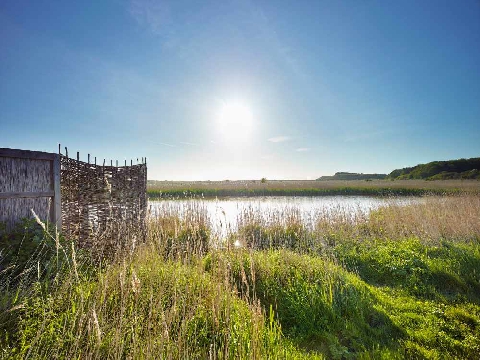 The marshes are a hotspot for nature lovers (Richard Osbourne)
An arts and nature based festival starts in North Norfolk today, focusing on the local landscape and wildlife.
Run by the Norfolk Wildlife Trust and based at the Simon Aspinall Wildlife Education Centre, Cley Calling aims to reflect nature through the arts, involving photographers, writers and musicians.
Organisations including the RSPB, Friends of Horsey Seals, Holkham Hall and Norfolk Trails will also be included in the event, which runs until Sunday.
Visitors can expect to get involved in a range of events, such as a Butterflies for Beginners workshop, performances from guitarist Kitty Macfarlane and a full day of beach activities on Sunday.
Cley has a mix of marshes and reed beds, meaning as well as being a celebrated site for birds, it is also home to 27 different species of butterflies.
Ewan Carr, Cley and Salthouse Marshes visitor centre manager, said: "The Cley Calling festival has grown in popularity each year as it shows off this great landscape and encourages people of all ages to engage with wildlife, nature and the creative responses it inspires."
More information about the festival, including how to book tickets for certain events, can be found here.
By Frances Butler