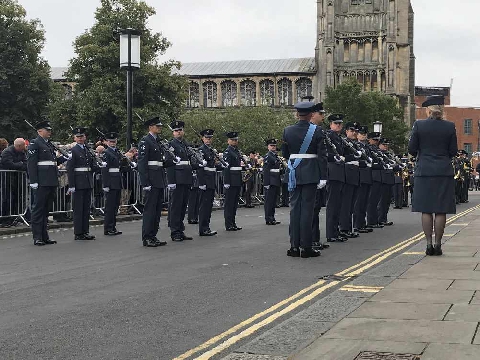 Hundreds lined St Peters Street this morning, 9th September, to witness the annual military parade.
The event commemorated the heroic pilots that fought for our country in what is commonly known as a "decisive moment" and "turning point" for World War Two.
Nearly 3,000 RAF personnel took part in the battle, with pilots joining from other countries such a Czechoslovakia, Poland, South Africa, Canada, Australia and New Zealand, to fight against Nazi Germany.
Today, spectators were wowed by the Band of the Royal Air Force Regiment who paraded in front of the City Hall.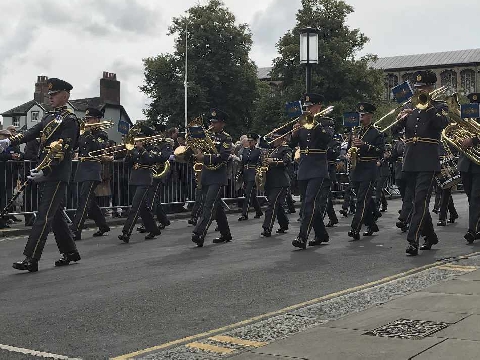 They were followed shortly after by personnel from RAF Marham who exercised their Freedom of the City by marching with bayonets attached.
They were awarded Freedom of the City in 2008, which is an ancient honour recognising them for their contribution to the city and county.
Crowds applauded once the parade came to end, which was followed by speeches from Wing Commander Jim Walls and Lord Mayor of Norwich, Councillor Vaughan Thomas.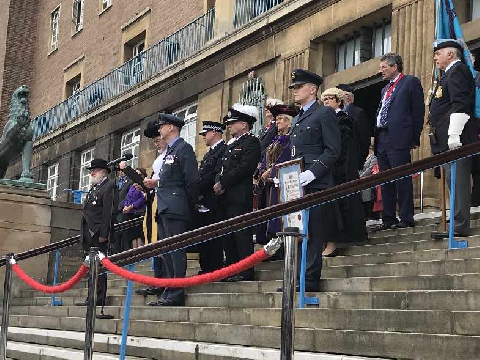 We spoke to Councillor Thomas afterwards, he told us how important this annual event is: "It's about keeping the memory alive. It was very difficult to talk to my father for more than 10 minutes without him mentioning the war.
"It needs to be kept alive for the younger generation. We take things for granted, we take our freedom for granted.
"It's because of people giving their all, and I mean giving their all, for us and for our today."
A public service organised by the Royal Air Force Association will take place at Norwich Cathedral this Sunday, 15th September.
Everyone attending is asked to be seated for 11.15am for an 11.30am start.